PREP TIME: 20 MIN
SERVINGS: 6-8
Pesto Potato & Grape Tomato Salad
Meet our Pesto Potato & Grape Tomato Salad 🍅🌱
8 easy ingredients and you have the perfect side for your next meal! We love how versatile our pesto is, there are so many beautiful ways to use it and we can't wait to share them with you all. Since this recipe only uses 4 tbsp of our pesto, it's a great way to put any leftover sauce to use!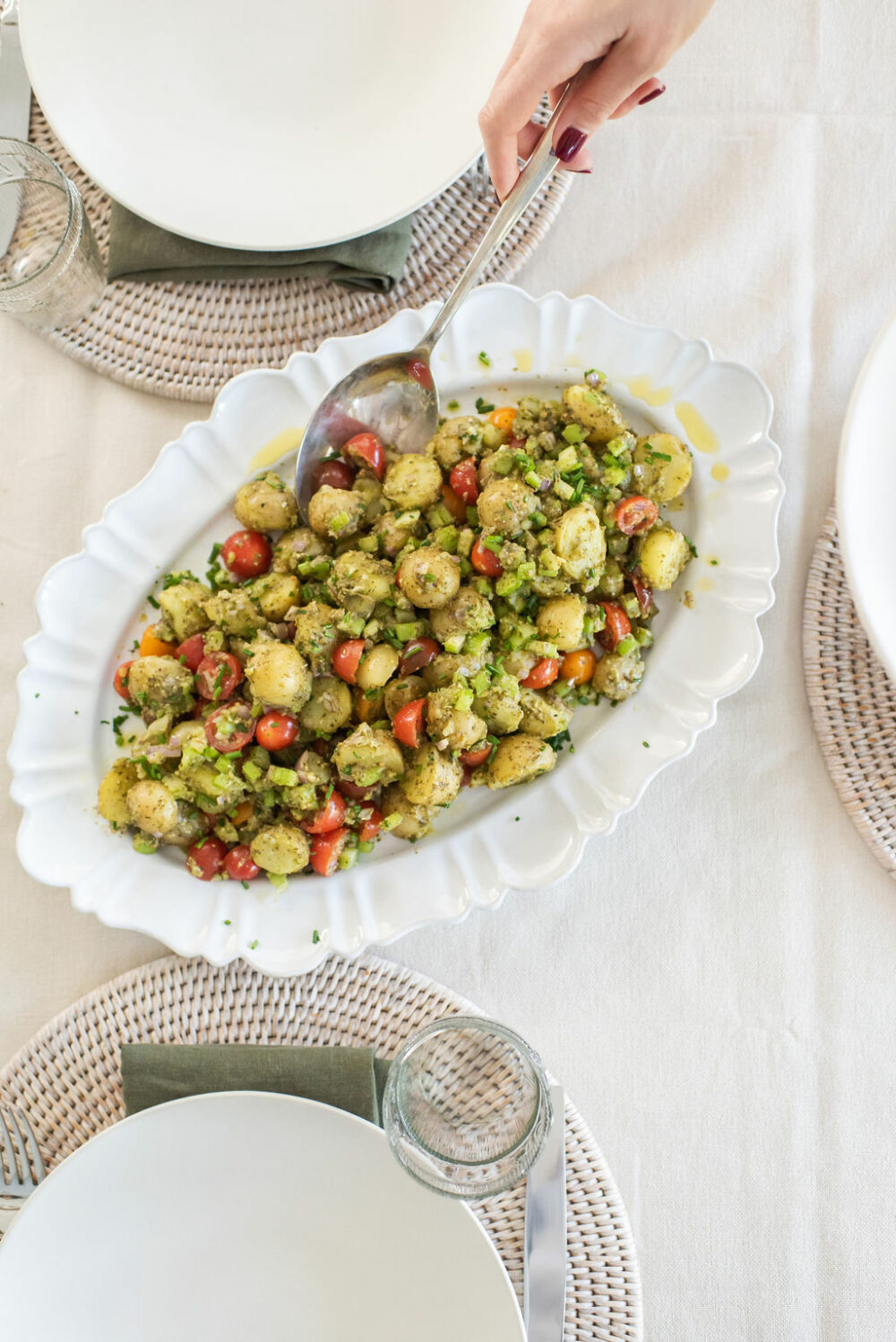 INGREDIENTS
1.5 lb unpeeled small Yukon gold potatoes
4 tbsp of Verily Hemp Seed Pesto
2 cups grape tomatoes, cut in half
3 celery stalks, diced
1 small shallot, finely chopped
2 tbsp fresh chives, finely chopped
salt and pepper
Place potatoes in a large pot and cover with water by 1 inch. Add 1 tbsp salt and bring to a boil. Lower the heat and simmer for 15 to 20 minutes, until just tender.
Drain in colander and allow them to cool for about 10 minutes.
Cut them into half and place in a large bowl.
Add the pesto, tomatoes, celery, shallots and chives. Stir gently and add salt and pepper to taste. Serve at room temperature and enjoy!