PREP TIME: 10 MIN
SERVINGS: 4-5
Creamy Coconut Tomato Prawns
What's for dinner tonight?! Start the car and head over to our friends Inlet Seafoods in Port Moody and pick up both Verily and prawns to make this creamy coconut tomato and prawns! There are so many delicious, healthy and versatile ways to make Verily part of your meals.
By Karlene Karst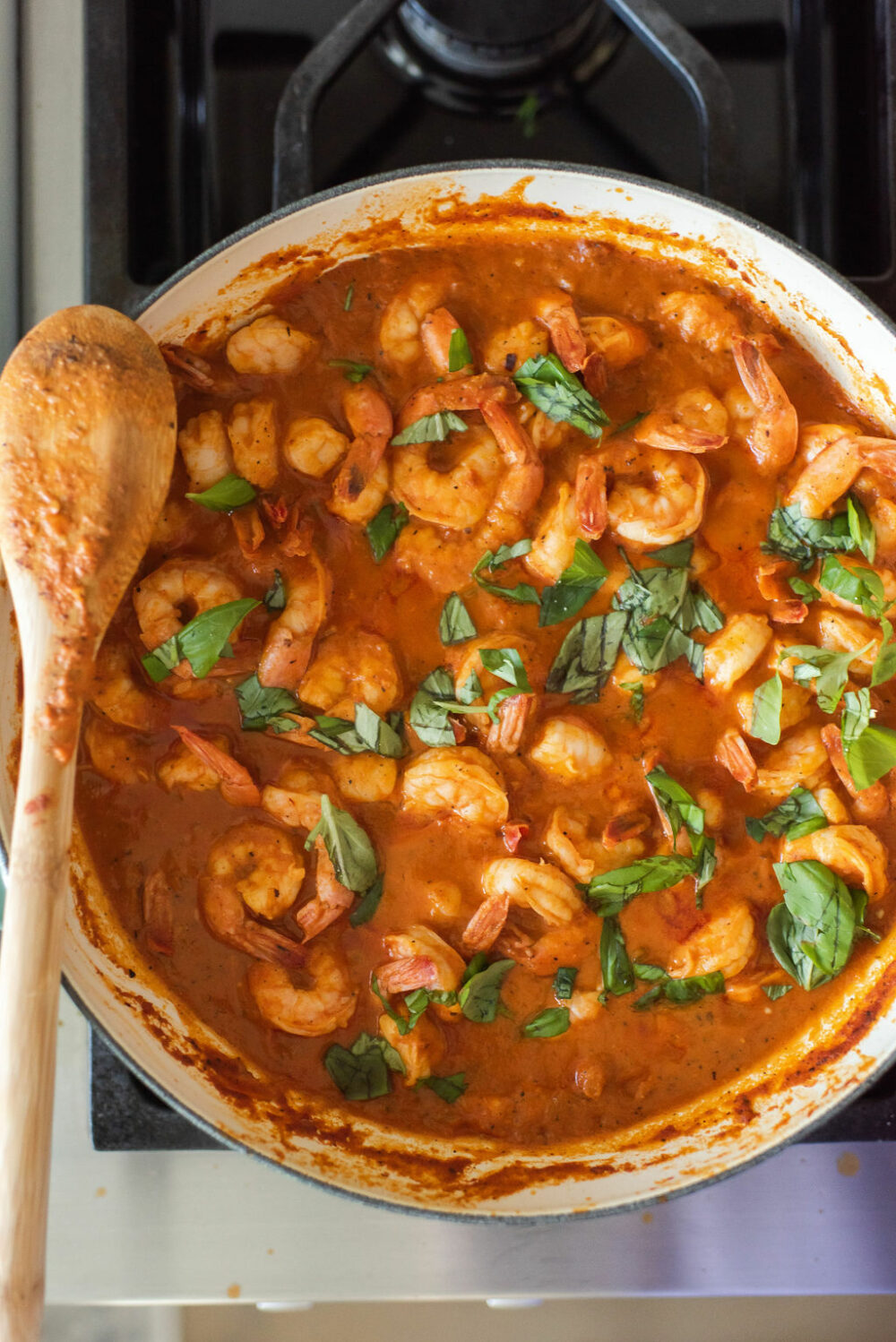 INGREDIENTS
1 tbsp coconut oil
1 small onion diced
3 garlic cloves minced
1/4 tsp red chilli flakes
1 pouch of Verily Coconut Rose
1/4 water
salt and pepper to taste
1-1.5 pound shrimp/prawns
fresh chopped basil or cilantro for garnish
In large skillet heat oil over medium heat.
Add onion and cook for 3 to 4 minutes until it begins to soften. Add garlic and chilli flakes. Cook for 1 more minute.
Add Verily Coconut Rosé sauce, mix and cook for 3 minutes on medium heat. Season with salt and pepper if desired.
Lastly, add the prawns and cook for 5 to 7 minutes until prawns turn pink and cooks through. Serve with rice, quinoa, or pasta. Enjoy!