PREP TIME: 10 MIN
SERVINGS: 3-4
Creamy Gnocchi with Pancetta and Peas
Gnocchi is always a good idea!🤩
They are like little heavenly pillows, that taste so luxe, decadent, cozy and filling- it's really all you need. This combo of pancetta, green peas and our Cashew Alfredo is delectable! Kind of the perfect mid-week food.
Remember to reserve some of that starchy water to help loosen up the sauce and create an even sillier texture!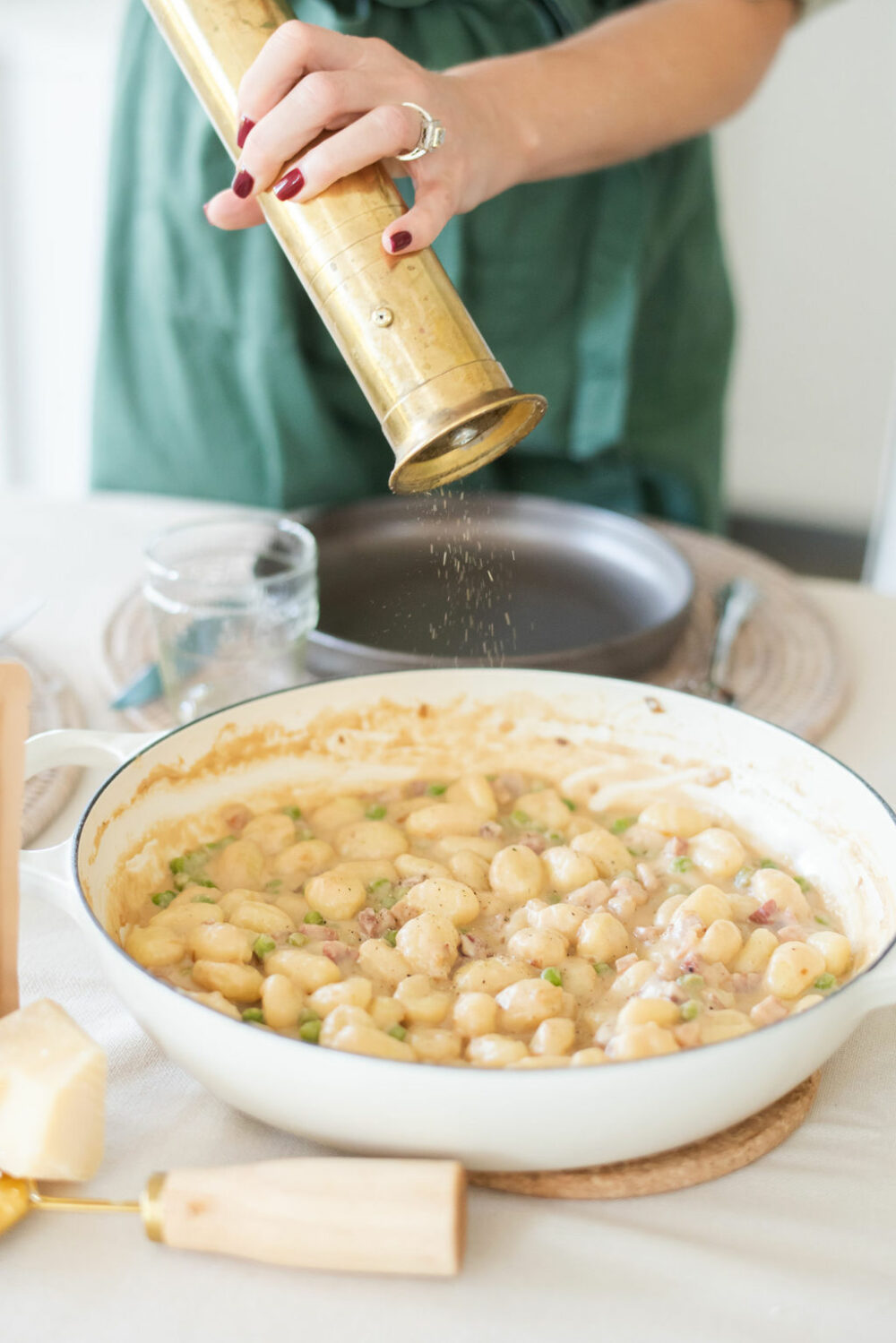 INGREDIENTS
500gr gnocchi
1 tbsp extra virgin olive oil
1/2 cup pancetta cubes
1 shallot, finely chopped
1/2 cup frozen peas
a splash of white wine
1 pouch of Verily Cashew Alfredo
Parmigiano cheese
fresh black pepper
Heat olive oil in a pan and fry the pancetta until crisp and golden, but don't let it colour too much. Add the shallot and cook for a few minutes, until translucent. Deglaze with the wine. Add the sauce and peas and simmer for a minute.
Cook the gnocchi following instructions on the package.
Add in the drained gnocchi and parmigiano, stir everything together. Serve with an extra bit of parmigiano on top and fresh cracked pepper.